Posts Tagged 'things to do in branson missouri'
Branson, Missouri | Free, Cheap and FUN in Branson, Missouri!
Check out a flooded nature trail as John and Amy share several FREE, CHEAP and FUN attractions and places to visit in Branson, Missouri!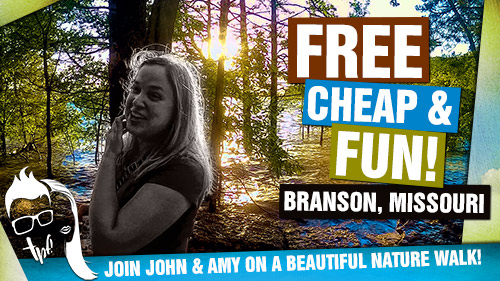 Wonderworks Branson | A Tour of Branson's Newest Attraction!
John and Amy take you on a tour of Branson, Missouri's newest attraction, Wonderworks! They had an opportunity the day before opening day to visit the upside-down house on Branson's strip!
You'll see all three stories of fun and adventure!