Posts Tagged 'escape code branson'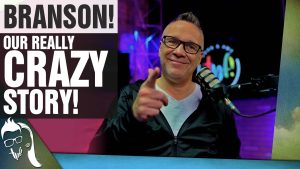 Living In Branson, Missouri | Church, Escape Rooms and Our CRAZY Story!
Our story from young marrieds to church pastors to church planters to escape room owners, and eventually to YouTubers is CRAZY!
Check out our story and our journey from Dayton, Ohio to Cleveland, Tennessee, then to San Diego, Dallas, Colorado Springs, the International House of Prayer in Kansas City and Detroit…before we eventually land in Branson, Missouri!
*Learn more about the drama company that featured our prayer ministry, including prayer in the cave and Mission Manitou here: https://thecivilians.org/productions/this-beautiful-city/
and here: https://en.wikipedia.org/wiki/This_Beautiful_City_(play)
and a NY Times article here: https://www.nytimes.com/2009/02/23/theater/reviews/23beau.html
Read an LA Times article here: https://www.latimes.com/entertainment/arts/la-et-cosson26-2008sep26-story.html
Watch a video interview here: https://youtu.be/MLD7mEpAK7I