Posts Tagged 'our favorite branson shows and attractions'
Wonderworks Branson | A Tour of Branson's Newest Attraction!
John and Amy take you on a tour of Branson, Missouri's newest attraction, Wonderworks! They had an opportunity the day before opening day to visit the upside-down house on Branson's strip!
You'll see all three stories of fun and adventure!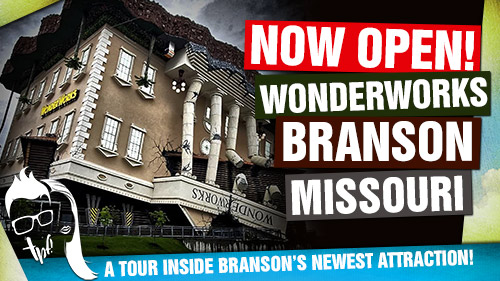 Fun In Branson, Missouri | Behind the Scenes Escape Room Tour
John takes you on a BEHIND THE SCENES tour of one of America's BEST escape rooms, Escape Code in Branson, Missouri!
Watch Amy run a game, head into the control room, peek inside the game rooms and learn about the fun and adventure of escape rooms!