Posts Tagged 'branson missouri aquarium'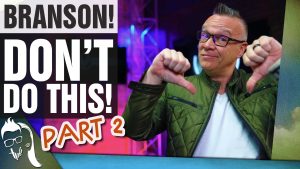 DON'T DO THIS in Branson, Missouri! Part 2
I share ten things NOT TO DO in Branson, Missouri!
This is part two in the "Don't Do This" series, so don't miss part one of what not to do in Branson, Missouri here: https://youtu.be/TLnPcTGRs9Q
From using the middle turn lane on the Strip to failing to tip your servers well to just having a negative attitude, I hit TEN THINGS we definitely SHOULD NOT DO in Branson!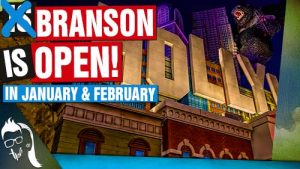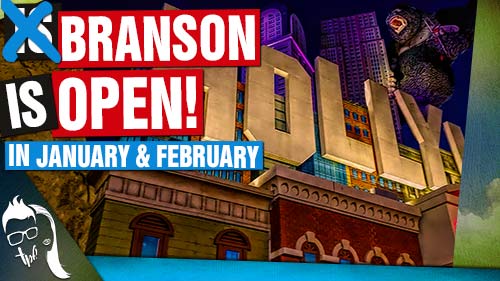 Branson, Missouri | January and February | What's Open
John and Amy give you a tour of Branson in the off season. Branson, Missouri is very much OPEN during the winter months. January and February could be great times to visit!
They cover attractions, shopping, downtown, Branson Landing, shows and much more including:
Escape Code
Sagas Mysteries
The Axe Game
The Titanic Museum
The Butterfly Palace
The Branson Landing Fountain Show
Wonderworks
Beyond the Lens
Grand Country
The Aquarium at the Boardwalk
Fritz's Adventure
Hurts Donuts
Downtown Branson
and MUCH more!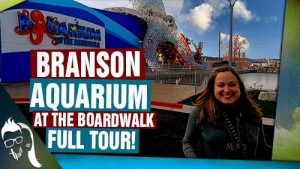 Branson, Missouri Aquarium at the Boardwalk FULL TOUR!
It's OPENING DAY at Branson's newest attraction, the Aquarium at the Boardwalk!
John and Amy give you the full tour including a thrilling 4D movie, a Submarine Adventure, a Journey through the Waters Tunnel, Mermaid Palace, the Touch Tank and SO MUCH MORE!
You'll see incredible sharks, rays, jelly fish and other amazing sea life in a beautifully themed environment!