Posts Tagged 'best places to live'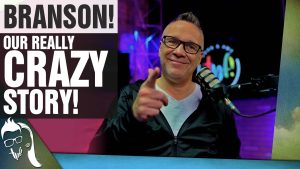 Living In Branson, Missouri | Church, Escape Rooms and Our CRAZY Story!
Our story from young marrieds to church pastors to church planters to escape room owners, and eventually to YouTubers is CRAZY!
Check out our story and our journey from Dayton, Ohio to Cleveland, Tennessee, then to San Diego, Dallas, Colorado Springs, the International House of Prayer in Kansas City and Detroit…before we eventually land in Branson, Missouri!
*Learn more about the drama company that featured our prayer ministry, including prayer in the cave and Mission Manitou here: https://thecivilians.org/productions/this-beautiful-city/
and here: https://en.wikipedia.org/wiki/This_Beautiful_City_(play)
and a NY Times article here: https://www.nytimes.com/2009/02/23/theater/reviews/23beau.html
Read an LA Times article here: https://www.latimes.com/entertainment/arts/la-et-cosson26-2008sep26-story.html
Watch a video interview here: https://youtu.be/MLD7mEpAK7I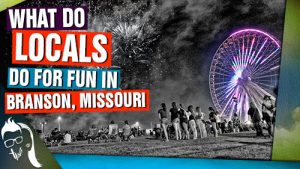 Living In Branson Missouri | What Do Locals Do For Fun?
John and Amy are vlogging on a 3.5 mile hike along with their furry friend Jaxon.
In addition to seeing the BEAUTIFUL Branson, Missouri scenery, you will have a chance to hear what John and Amy love to do for fun in this tourist town.
They'll discuss things like Escape Code, Sagas Mysteries and The Axe Game (of course!), Silver Dollar City, Smoke on the Mountain, Shepherd of the Hills, Ruth and Paul Henning State Park, museums, Owen's Theater, Table Rock Lake and much more!
00:00 Intro
01:34 Hiking
03:15 Attractions
07:05 Shows
12:54 Watersports
17:26 Shopping
21:13 Restaurants
24:43 Random Things To Do
Moving To Branson Missouri | Recorded In Wilson's Creek National Battlefield
John and Amy introduce a BRAND NEW style of video!
They will be answering YOUR QUESTIONS and addressing your comments in our future vlog style "community videos" that are focused on connecting with you!
So, definitely leave comments!
In this first video recorded in the incredible Wilson's Creek National Battlefield in Republic, Missouri, John and Amy reveal why they chose to move to the tourism destination Branson, Missouri. They discuss a miraculous occurrence and the process of choosing Branson over Colorado Springs.