Posts Tagged 'fun things to do in branson'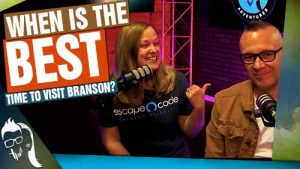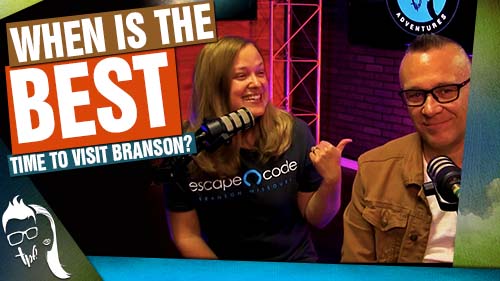 The VERY BEST time of year to vacation In Branson
People often ask when the best time of the year to vacation in Branson, Missouri is. We go through each season and each month highlighting the pros and cons of visiting. We'll discuss Silver Dollar City and various festivals and attractions that make Branson the best vacation destination!
We then narrow it down to our absolute favorite time to visit Branson!
Fun In Branson, Missouri | Behind the Scenes Escape Room Tour
John takes you on a BEHIND THE SCENES tour of one of America's BEST escape rooms, Escape Code in Branson, Missouri!
Watch Amy run a game, head into the control room, peek inside the game rooms and learn about the fun and adventure of escape rooms!