Posts Tagged 'branson missouri vlog'
Branson 2020 | Protests, Masks…and VACATION?
With a trending viral video shot during a recent protest many are wondering if this is the right time to vacation in Branson, Missouri.
John and Amy share their thoughts from various spots along the Strip. Branson is busy, fun, friendly and welcoming, and while there are certainly changes and challenges, don't let the negative report from a single person change your vacation plans!
Silver Dollar City, Dr. Yakov, Noah at Sight and Sound Theater, The Track, The Axe Game, White Water and many more attractions, restaurants and shopping are open, busy and ready for YOU!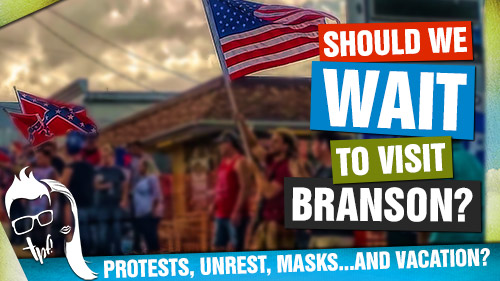 Branson, Missouri | Free, Cheap and FUN in Branson, Missouri!
Check out a flooded nature trail as John and Amy share several FREE, CHEAP and FUN attractions and places to visit in Branson, Missouri!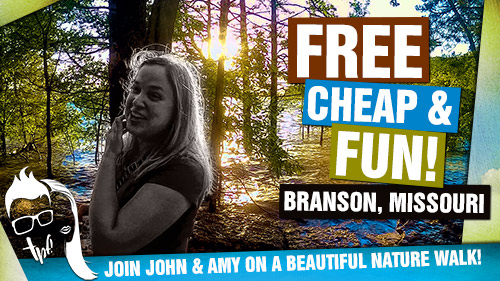 Branson Landing and Historic Branson, Missouri | What's Open 2020?
John and Amy take you on a walking tour of Historic Downtown Branson, Missouri and Branson Landing. They check out what's open as the 2020 season is underway!
Some of the places they see are:
Branson Scenic Railway
Dick's 5 & 10
Branson Landing
Parakeet Pete's Zipline
Branson Boardgame Cafe
Bass Pro Shops
Paula Deen's
Ronzo the Clown
Branson Amphicars
Much more!