Posts Tagged 'wonderworks branson mo'
Wonderworks Branson | A Tour of Branson's Newest Attraction!
John and Amy take you on a tour of Branson, Missouri's newest attraction, Wonderworks! They had an opportunity the day before opening day to visit the upside-down house on Branson's strip!
You'll see all three stories of fun and adventure!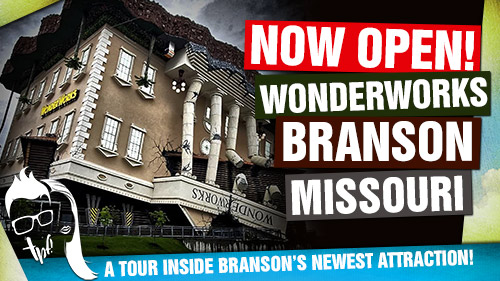 New In Branson 2020! 12 Brand New Attractions, Shops and MORE!
John and Amy take you on site of twelve NEW attractions, shops, restaurants and MORE in Branson, Missouri for 2020!
Of course, they highlight Silver Dollar City's BRAND NEW ride, Mystic River Falls! Additionally they take you to Wonderworks, Aldi, Hobby Lobby, Tiger Woods' new golf course and several other exciting new projects in Branson!