Posts Tagged 'branson attractions 2020'
Best Branson Attractions | Top Outdoor Things To Do
Branson is a premier destination for those looking for nature, lakes, golf, go carts and other amazing outdoor attractions and things to do!
John and Amy take you on a tour of the beautiful Branson, Missouri area and cover some of the best of the best things to do outside in the fresh air.
These days many people are looking for things to do that aren't in cramped indoor spaces. This video reveals some Branson favorites including Table Rock Lake, Top of the Rock, Silver Dollar City, Shepherd of the Hills, Dogwood Canyon, horseback riding, fishing and MUCH MORE!
00:00 Intro
00:43 Golf in Branson
01:43 Silver Dollar City
02:29 Swimming in Table Rock Lake
04:01 Boat Rental/State Parks
05:08 Top of the Rock
05:52 Dogwood Canyon
06:29 BONUS: Dogpatch USA
06:56 Fishing
09:43 Watersports
10:46 Hiking
12:23 Go Carts and Thrill Rides
14:19 Mini Golf
15:04 Shepherd of the Hills
15:46 Ziplines and Snow Tubing
16:14 Horseback Riding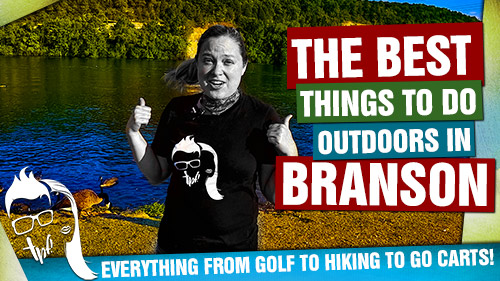 Wonderworks Branson | A Tour of Branson's Newest Attraction!
John and Amy take you on a tour of Branson, Missouri's newest attraction, Wonderworks! They had an opportunity the day before opening day to visit the upside-down house on Branson's strip!
You'll see all three stories of fun and adventure!