Posts Tagged 'tripadvisor'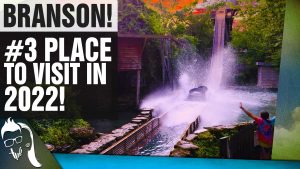 Branson, Missouri Top 10 Place to Visit in 2022!
TripAdvisor has named Branson, Missouri as the #3 trending destination in the United States for 2022!
I review the top ten trending destinations in the world and the rest of the trending destinations in America before I shine the spotlight on Branson!
I talk about Silver Dollar City, Dogwood Canyon, Top of the Rock, Escape Code, Sight and Sound and MUCH MORE!
Watch and see why Branson is the PERFECT family vacation destination!
See the entire list here: https://www.prnewswire.com/news-releases/tripadvisors-community-of-travelers-awards-22-top-trending-destinations-for-2022-301463590.html