Posts Tagged 'branson missouri silver dollar city'
Branson 2020 | Protests, Masks…and VACATION?
With a trending viral video shot during a recent protest many are wondering if this is the right time to vacation in Branson, Missouri.
John and Amy share their thoughts from various spots along the Strip. Branson is busy, fun, friendly and welcoming, and while there are certainly changes and challenges, don't let the negative report from a single person change your vacation plans!
Silver Dollar City, Dr. Yakov, Noah at Sight and Sound Theater, The Track, The Axe Game, White Water and many more attractions, restaurants and shopping are open, busy and ready for YOU!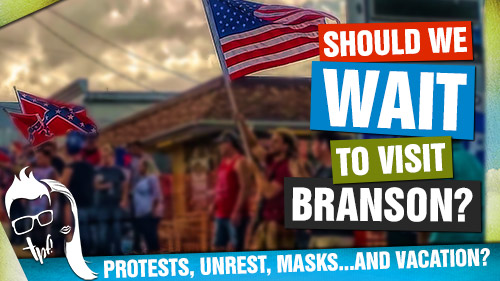 Branson Landing and Historic Branson, Missouri | What's Open 2020?
John and Amy take you on a walking tour of Historic Downtown Branson, Missouri and Branson Landing. They check out what's open as the 2020 season is underway!
Some of the places they see are:
Branson Scenic Railway
Dick's 5 & 10
Branson Landing
Parakeet Pete's Zipline
Branson Boardgame Cafe
Bass Pro Shops
Paula Deen's
Ronzo the Clown
Branson Amphicars
Much more!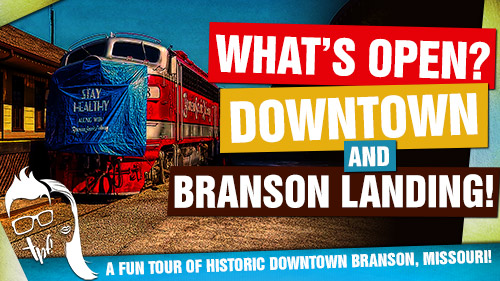 Silver Dollar City Update | Delayed Opening | Closed to Start 2020 Season
Due to the current events in our nation, theme parks and amusement parks all over the nation have closed including Disney World, Dollywood, Universal Studios and, right here in Branson, Missouri, Silver Dollar City.
John and Amy live in Branson and they are sharing the up to the minute info about what's open and what's closed to start the 2020 season.
They discuss restaurants, attractions, shows and more!