Posts Tagged 'branson missouri silver dollar city'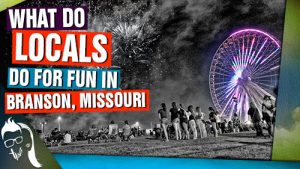 Living In Branson Missouri | What Do Locals Do For Fun?
John and Amy are vlogging on a 3.5 mile hike along with their furry friend Jaxon.
In addition to seeing the BEAUTIFUL Branson, Missouri scenery, you will have a chance to hear what John and Amy love to do for fun in this tourist town.
They'll discuss things like Escape Code, Sagas Mysteries and The Axe Game (of course!), Silver Dollar City, Smoke on the Mountain, Shepherd of the Hills, Ruth and Paul Henning State Park, museums, Owen's Theater, Table Rock Lake and much more!
00:00 Intro
01:34 Hiking
03:15 Attractions
07:05 Shows
12:54 Watersports
17:26 Shopping
21:13 Restaurants
24:43 Random Things To Do