Posts Tagged 'presleys country jubilee'
Silver Dollar City Update | Delayed Opening | Closed to Start 2020 Season
Due to the current events in our nation, theme parks and amusement parks all over the nation have closed including Disney World, Dollywood, Universal Studios and, right here in Branson, Missouri, Silver Dollar City.
John and Amy live in Branson and they are sharing the up to the minute info about what's open and what's closed to start the 2020 season.
They discuss restaurants, attractions, shows and more!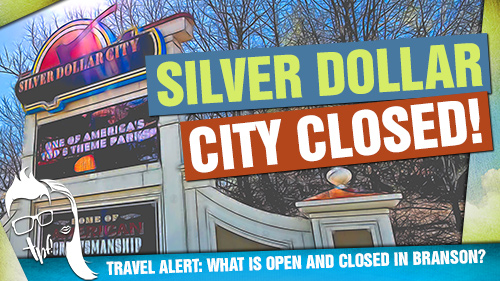 ⭐⭐⭐⭐⭐ Best Branson Shows | Top Ten Shows in Branson, Missouri
There are many phenomenal shows in Branson, Missouri and it's hard to narrow down the favorites to just ten. But, John and Amy are up for the challenge!
Watch as they reveal their absolute favorite, top ten best shows in Branson, Missouri!