Posts Tagged 'silver dollar city new ride 2020'
Mystic River Falls Opening! We Rode Mystic River Falls at Silver Dollar City!
After striking out on our first attempt to ride Silver Dollar City's NEW RIVER RIDE, we returned the next day and rode Mystic River Falls!
This is an EPIC new addition to Silver Dollar City in Branson, Missouri and the attraction should be open to the public very soon!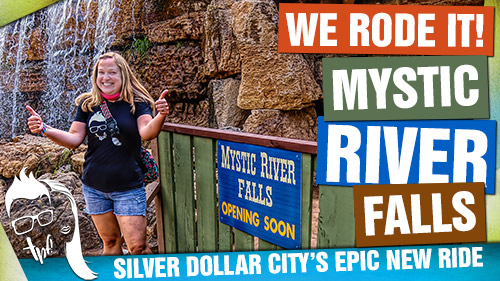 Silver Dollar City Update | Delayed Opening | Closed to Start 2020 Season
Due to the current events in our nation, theme parks and amusement parks all over the nation have closed including Disney World, Dollywood, Universal Studios and, right here in Branson, Missouri, Silver Dollar City.
John and Amy live in Branson and they are sharing the up to the minute info about what's open and what's closed to start the 2020 season.
They discuss restaurants, attractions, shows and more!