Posts Tagged 'silver dollar city mystic river falls'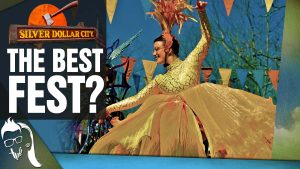 THE BEST FEST? Silver Dollar City Street Fest!
The Street Fest is one of our ABSOLUTE FAVORITE FESTIVALS at Silver Dollar City in Branson, Missouri!
Join us as we tour the park, watch the shows, eat the food with the tasting passport and experience the WONDER of Silver Dollar City's Street Fest 2022!