A Tour of EVERY RIDE and Attraction at Silver Dollar City in Branson, Missouri!
John and Amy take you on an incredible tour of EVERY SINGLE RIDE and attraction at one of America's premier theme parks!
You'll also enjoy some bluegrass music and other fun moments along the way as you discover exactly what Silver Dollar City has waiting for you!
#travel #family #adventure #vlog #trips #vacation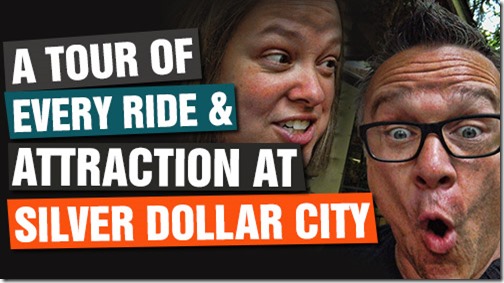 The Burton crew heads south of Branson, Missouri to beautiful Hot Springs, Arkansas and Magic Springs Theme Park!
This is a wonderful park and a GREAT way to spend a day when in the Hot Springs area. Join in on the fun as John, Amy and the kids ride some awesome rides and have a great day…UNTIL the heavens opened and massive rains ended the day!
#magicsprings #hotsprings #travel #family #adventure #vlog #trips #vacation
BECOME A TPF! SUPPORTER!
Join the community and support TPF! by supporting us through Patreon! Give anywhere between $1 and $50 each month!
https://www.patreon.com/tpftravel
WE LOVE MAIL!
You can send us stuff! We love mail, packages, fun gifts, travel mementos and other fun items! We'll open them in an upcoming video!
Send them to our business address:
Escape Code
4560 North Gretna Road
Branson, Missouri 65616
TPF! Travel Adventures: Trips, Places and FUN!
John and Amy share tips and ideas on how to add adventure and family fun to your life, on a budget, whether at home or traveling!
TPF! Travel Adventures regularly highlights attractions in Branson, Missouri, Orlando, Florida and many other travel destinations!
Be sure to SUBSCRIBE to this channel for THRILLING and exciting TRAVEL videos!
https://www.youtube.com/channel/UCuGo-TN5WXmjuA953Gb9Ltw
OUR GEAR & SERVICES:
https://www.tpftravel.com/gear