FIRST CRUISE FOOD TOUR! Our favorite excursion! Nassau, Bahamas Food Tour
The Tru Bahamian Food Tour was our FAVORITE excursion and possibly our favorite thing EVER on a vacation!
This is a must do when you visit Nassau, Bahamas. The history of the city, an incredible tour guide, a snarky parrot and a TON of authentic and delicious FOOD await you!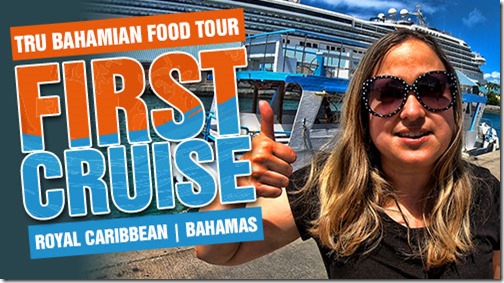 FIRST CRUISE SAIL AWAY DAY, The Key Program on Royal Caribbean and touring the ship!
For starters, THE KEY is a MUST when on Royal Caribbean! John and Amy reveal the amazing perks as they experience sail away on Royal Caribbean's Mariner of the Seas!
They tour the ship, play an escape room, watch an ice show, enjoy formal night and also share what's not really that important to pack for your cruise.
This is a fun, fast paced video filled with info perfect for first time cruisers!