✈️🎡😃Cruising With Kids | Royal Caribbean | Cruising with Family | Family Cruise Tips #familycruise
John and Amy are in rare form as they share some important considerations when cruising with kids!
There are key differences between cruising as a couple (or even solo) and cruising with kids, and John and Amy break some of them down for you here.
They are headed to Galveston, Texas in two days for their next cruise on Royal Caribbean Enchantment of the Seas, and they will be bringing the kids with them!
///TIME STAMPS///
02:22 Multilple Staterooms
04:39 Travel Insurance
06:57 Excursions
10:27 Youth Programs
12:01 My Time Dining
13:20 Kid Friendly Ship
16:09 Low Cost Vacation
#cruisetips #travel #family #adventure #vlog #trips #vacation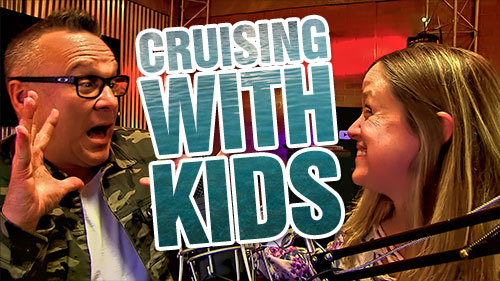 📸 CHECK OUT OUR MOST RECENT VIDEOS!
https://www.youtube.com/channel/UCuGo-TN5WXmjuA953Gb9Ltw/videos
❤ Be sure to SUBSCRIBE to this channel for THRILLING and exciting TRAVEL videos!
https://www.youtube.com/tpftraveladventures
✈️🎡😃TPF! Travel Adventures: Trips, Places and FUN!
John and Amy share tips and ideas on how to have fun and exciting travel adventures!
TPF! Travel Adventures regularly highlights attractions in Branson, Missouri, Orlando, Florida along with cruises and many other travel destinations!
👕 PICK UP SOME TPF! TRAVEL MERCH!
T-Shirts and MORE!
https://teespring.com/stores/tpftravel
👍BECOME A TPF! SUPPORTER!
Join the community and support TPF! by supporting us through Patreon! Give anywhere between $1 and $50 each month!
https://www.patreon.com/tpftravel
✉ WE LOVE MAIL!
You can send us stuff! We love mail, packages, fun gifts, travel mementos and other fun items! We'll open them in an upcoming video!
Send them to our business address:
Escape Code
4560 North Gretna Road
Branson, Missouri 65616
Ultimate Tour! Carnival Cruise to Catalina Island – Golf Cart Tour and More…
John and Amy rent a golf cart on Catalina Island and have THE BEST DAY EVER! Their cruise on the Carnival Imagination was amazing, and this was an amazong port to visit!
Join them on their tour as they share some INCREDIBLE views of the ocean, a creepy pet cemetery, The Lobster Trap restaurant, cactus filled botanical gardens, the casino, snorkelers and SO MUCH MORE!
#catalina #tour #ultimate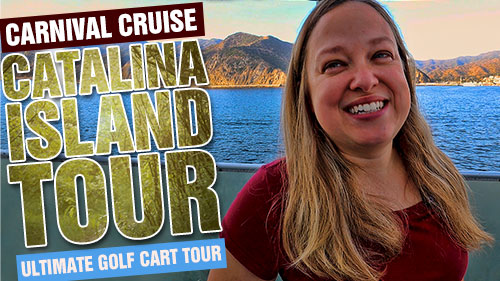 Stateroom Tour – Carnival Imagination Tour – Cruise to Mexico!

John and Amy are having a BLAST on the Carnival Imagination out of Long Beach, California!
They start their trip by visiting the neighboring Queen Mary before boarding their Carnival Cruise for Catalina Island and Ensenada, Mexico!
You'll enjoy checking out their porthole stateroom, the dining room, a Dr. Seuss parade, Amy on stage in a game show and MORE!