Ultimate Tour! Carnival Cruise to Catalina Island – Golf Cart Tour and More…
John and Amy rent a golf cart on Catalina Island and have THE BEST DAY EVER! Their cruise on the Carnival Imagination was amazing, and this was an amazong port to visit!
Join them on their tour as they share some INCREDIBLE views of the ocean, a creepy pet cemetery, The Lobster Trap restaurant, cactus filled botanical gardens, the casino, snorkelers and SO MUCH MORE!
#catalina #tour #ultimate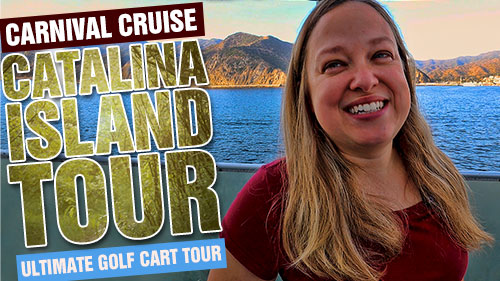 Stateroom Tour – Carnival Imagination Tour – Cruise to Mexico!

John and Amy are having a BLAST on the Carnival Imagination out of Long Beach, California!
They start their trip by visiting the neighboring Queen Mary before boarding their Carnival Cruise for Catalina Island and Ensenada, Mexico!
You'll enjoy checking out their porthole stateroom, the dining room, a Dr. Seuss parade, Amy on stage in a game show and MORE!