Dogwood Canyon Nature Park | A Branson Vacation Must Do!
John and Amy take you on a tour of the absolutely stunning Dogwood Canyon Nature Park near Branson, Missouri!
Check out the prices, the tour options, dining and much more!
Experience the beautiful waterfalls, trails and caves as John and Amy jump on their bikes and capture the wonder of Dogwood Canyon!
Without a doubt, along with Silver Dollar City, Sight and Sound Theater, Smoke on the Mountain and, of course, Escape Code, Sagas Mysteries and The Axe Game (John and Amy's businesses!), Dogwood Canyon Nature Park is a MUST DO when on vacation in Branson, Missouri!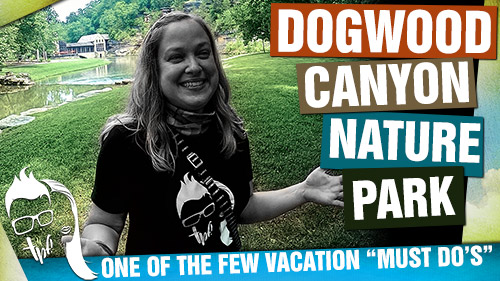 🧻 The Great Ozarks Toilet Paper Caper | The Ultimate Hunt For Toilet Paper and Hand Sanitizer
The crew heads south into the rural Ozarks looking in shops for the ever elusive toilet paper and hand sanitizer.
They visit Omaha, Arkansas, where John lived for a couple of years long ago, and then into Harrison, Arkansas.
Will they solve the caper? Will they find the treasure? Watch and see!