Posts Tagged 'royal caribbean'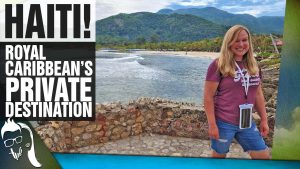 Full Tour Of Labadee Haiti | Royal Caribbean
Labadee, Haiti blew our expectations out of the water!
The history and the walking trails and SO MUCH MORE made this one of our absolute favorite destinations with Royal Caribbean!
From Haitian dancing to delicious lunch to snorkeling, not to mention a variety of thrilling excursions, zip lines, jet skis and MORE, you'll have an incredible day!
Let's go on a full tour of Labadee.
#labadee #haiti #royalcaribbean #travel #vacation