Posts Tagged 'pumpkins in the city silver dollar city'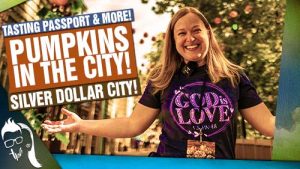 Silver Dollar City Pumpkins In The City!
This was an INCREDIBLE day of FOOD, pumpkins, shows, dancing and MUCH MORE!
Take a tour with us as we experience the brand new tasting passport with all sorts of pumpkin treats. We'll also take you into a dance party and throughout the absolutely beautifully crafted park for this harvest season!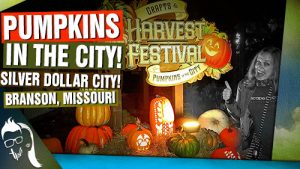 Silver Dollar City Harvest Festival 2020 | Crafts in the Day and Pumpkins at Night!
Check out the epic dancing, incredible crafts, wild rides and the HUGE FUN of Silver Dollar City's Harvest Festival in Branson, Missouri!
John and Amy take you on a tour, first during the day and then at night, of the wonder of the fall season at Silver Dollar City!
Mystic River Falls, a dance party with Prince Ivan, elaborate pumpkin creations and MUCH MORE await!