Posts Tagged 'silver dollar city tasting passport review'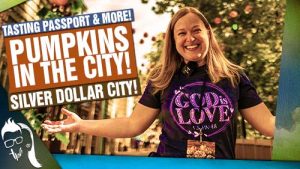 Silver Dollar City Pumpkins In The City!
This was an INCREDIBLE day of FOOD, pumpkins, shows, dancing and MUCH MORE!
Take a tour with us as we experience the brand new tasting passport with all sorts of pumpkin treats. We'll also take you into a dance party and throughout the absolutely beautifully crafted park for this harvest season!