Posts Tagged 'silver dollar city bluegrass festival'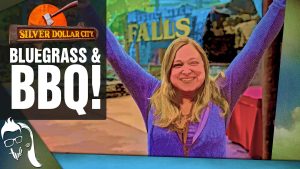 Silver Dollar City Bluegrass Festival OPENING DAY!
Check out the INCREDIBLE Bluegrass & BBQ Festival at Silver Dollar City!
The food is amazing and the music phenomenal!
We take you on a tour through opening day of the Bluegrass and BBQ Festival as we sample some amazing food with the tasting passport.
#silverdollarcity #branson #festival #travel #vacation
Silver Dollar City Southern Gospel Picnic
John and Amy take you on a tour of Silver Dollar City on opening day of the Southern Gospel Picnic!
#silverdollarcity #southerngospel #travel #vlog #trips #vacation
📸 CHECK OUT OUR MOST RECENT VIDEOS! https://www.youtube.com/channel/UCuGo-TN5WXmjuA953Gb9Ltw/videos
❤ Be sure to SUBSCRIBE to this channel for THRILLING and exciting TRAVEL videos! https://www.youtube.com/tpftraveladventures