Posts Tagged 'sir willow youtube'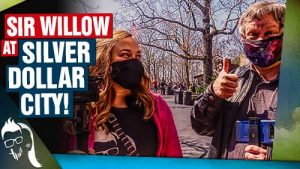 Silver Dollar City 2021 | Huge Crowds and Sir Willow!
John and Amy connect with Sir Willow and talk about Silver Dollar City, theme parks and MORE!
Then, John and Amy head out into the park…and it was packed! It felt so good to see the energy all over Silver Dollar City!
They also meet some amazing fans of TPF! Travel as they venture through the park.