Posts Tagged 'branson missouri silver dollar city roller coasters'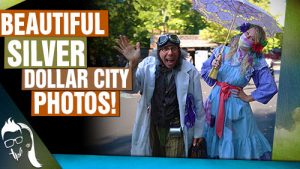 Silver Dollar City | A Fun Photo Slideshow of the Park!
Kick back and relax while you watch some fun, beautiful and nostalgic photos from Silver Dollar City in Branson, Missouri!
You'll see Mystic River Falls, The Flooded Mine, the Steam Train, American Plunge, Wildfire, Outlaw Run, the Grand Exposition, Main Street and MUCH MORE!
🎢 Silver Dollar City Roller Coasters
John and Amy give you a tour of Silver Dollar City's seven roller coasters!
Check out Time Traveler, Power Keg, the Grand Exposition Coaster, Thunderation, Outlaw Run, Wildfire and Fire in the Hole!
#silverdollarcity #rollercoaster #branson #travel #vlog #trips #vacation