FIRST CRUISE FOOD TOUR! Our favorite excursion! Nassau, Bahamas Food Tour
The Tru Bahamian Food Tour was our FAVORITE excursion and possibly our favorite thing EVER on a vacation!
This is a must do when you visit Nassau, Bahamas. The history of the city, an incredible tour guide, a snarky parrot and a TON of authentic and delicious FOOD await you!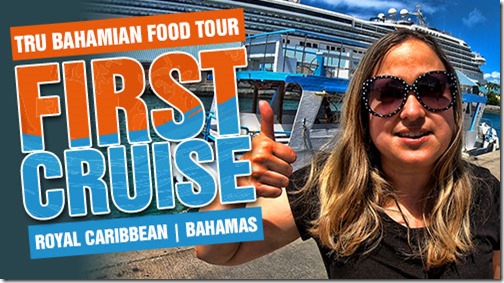 FIRST CRUISE: Lost, Dazed and Confused! Royal Caribbean Cruise to the Bahamas
John and Amy head out on their FIRST CRUISE! Their first day is adventurous to say the least.
Join them on their embarkation day as they do laps around the ship, hoping to find where to drop of their luggage!
#royalcaribbean #firstcruise #bahamas #marineroftheseas #travel #family #adventure #vlog #trips #vacation