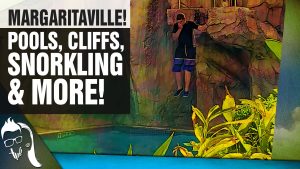 Margaritaville Nassau Day Pass | Low Crowds, Beautiful Resort
Join Amy for a quick tour of the beautiful Margaritaville Resort in Nassau, Bahamas!
From a lazy river to a flow rider to snorkeling, you'll have an incredible day.
This is a great option for an excursion when your cruise ship stops in Nassau!
FIRST CRUISE FOOD TOUR! Our favorite excursion! Nassau, Bahamas Food Tour
The Tru Bahamian Food Tour was our FAVORITE excursion and possibly our favorite thing EVER on a vacation!
This is a must do when you visit Nassau, Bahamas. The history of the city, an incredible tour guide, a snarky parrot and a TON of authentic and delicious FOOD await you!