Posts Tagged 'perfect day at coco cay'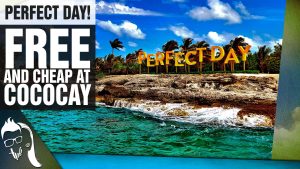 Free And Cheap At Perfect Day At CocoCay
We didn't spend a single penny during our Perfect Day at CocoCay!
We'll take you on a tour of the island and show you how to have an incredible day without spending any extra money.
From snorkeling to snacks to lunch to a phenomenal, massive pool, you'll have the time of your life!
MEGA EPIC tour of PERFECT DAY at COCO CAY! Royal Caribbean's Private Island in the Bahamas
Check out this MEGA tour of Royal Caribbean's beautiful private island, Coco Cay!
John and Amy take you under water for some snorkeling, into the largest swimming pool in the Caribbean, and all around this amazing, stunning island!
Learn about the food options, Thrill Water Park, cabanas and WAY MORE!
You'll love the iguanas, stingrays, baby chickens and the crazy sea gulls too!