Posts Tagged 'caribbean cruise'
Are Cruise Ships Safe | Falls from Cruise Ships | Woman overboard on Norwegian Sun
Millions of people cruise every year. Sadly, between one and two people go overboard each month. This happened this week as a woman went overboard on the Norwegian of the Seas on a cruise to the Bahamas. Thankfully, she was quickly rescued.
Just how safe are cruise ships? Is going overboard a concern?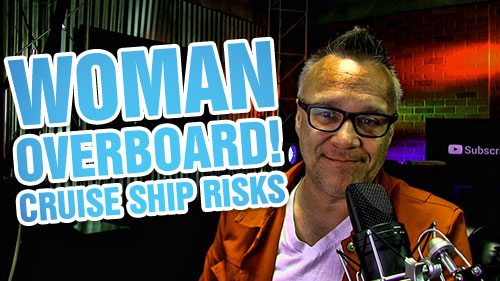 FIRST CRUISE: Lost, Dazed and Confused! Royal Caribbean Cruise to the Bahamas
John and Amy head out on their FIRST CRUISE! Their first day is adventurous to say the least.
Join them on their embarkation day as they do laps around the ship, hoping to find where to drop of their luggage!
#royalcaribbean #firstcruise #bahamas #marineroftheseas #travel #family #adventure #vlog #trips #vacation