Posts Tagged 'outlaw run'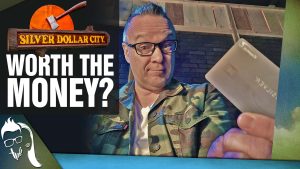 Is Silver Dollar City TOO EXPENSIVE?
Silver Dollar City in Branson, Missouri is one of the nation's top theme parks. At times people question whether parks like this are too expensive.
Are the shows, rides and other attractions and entertainment worth the money? Does a season pass make sense?
IS IT POSSIBLE that due to overwhelming demand that theme parks like Silver Dollar City, Disney World, Universal Studios and others should actually RAISE THEIR PRICES?
These and other questions are addressed in this episode!