Posts Tagged 'silver dollar city opening day 2020'
Silver Dollar City Opening 2020! Big Announcement!
Silver Dollar City, White Water and the Showboat Branson Belle are OPENING for the 2020 season in Branson, Missouri!
John and Amy share the opening dates, updates on restrictions and a discussion on what to expect.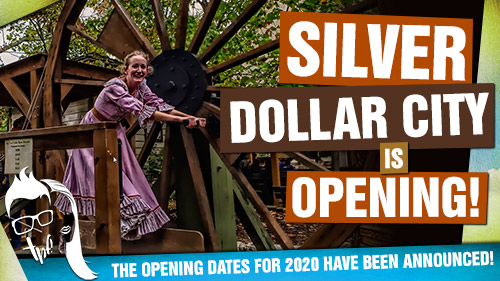 Silver Dollar City 2020 | Huge Changes Coming When SDC Reopens?
From rides to shows to shops to restaurants, Silver Dollar City is sure to look and feel a lot different when it reopens this summer.
John shares some predictions and news regarding the reopening of theme parks and amusement parks, specifically focusing on Silver Dollar City in Branson, Missouri.
Huge changes are most likely coming to SDC. Just what will the park experience be? How will rides be affected? Roller coasters, Fire in the Hole, the Flooded Mine and all of the others may have some new restrictions. Don't forget about the brand new Mystic River Falls!
What about the shows? Silver Dollar City has amazing shows and they are almost always packed. It will be interesting to see how it changes when the park reopens!