Posts Tagged 'moonlight madness'
Moonlight Madness Silver Dollar City | Silver Dollar City at Night!
Silver Dollar City at night is AMAZING! You will love Moonlight Madness where the temperatures are cooler, the lights are beautiful, the fireworks are stunning and the rides are exhilarating!
John and Amy take you on a tour of Silver Dollar City in Branson, Missouri at night during Moonlight Madness. Check out Mystic River Falls, River Blast, shops, restaurants, the American Plunge, Time Traveler and MORE!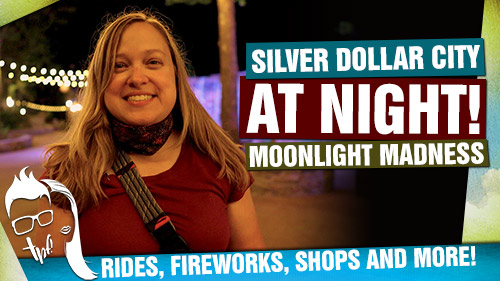 What to do in Branson! MOONLIGHT MADNESS at Silver Dollar City in Branson, Missouri!
Moonlight Madness at Silver Dollar City is one of our favorite times of the year to visit this epic Branson, Missouri theme park!
From the incredible fireworks hovering over Echo Hollow to riding Outlaw Run in pitch darkness to the dance party on the square, Silver Dollar City is the place to be during Moonlight Madness!