Posts Tagged 'stone mountain park train ride'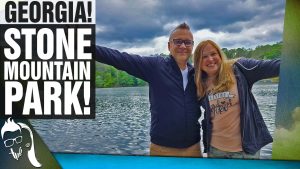 Stone Mountain Park Georgia | ULTIMATE Day Trip!
If you are anywhere near Atlanta, Georgia, Stone Mountain Park is a MUST SEE!
The park is MASSIVE and absolutely beautiful with so much to see and do.
History, hiking, golf, bike riding, a scenic railroad, an arial tram and MUCH MORE await you at Stone Mountain Park!