Posts Tagged 'silver dollar city opening'
Silver Dollar City | Is it WORTH IT to visit? Masks, changes and more in 2020
John and Amy take you on a tour of Silver Dollar City and help answer the question, "is it worth it."
With various requirements, restrictions, closures and changes, is it worth it to visit Silver Dollar City right now?
Branson, Missouri is opening and tourists are coming. Silver Dollar City is a primary driver of tourism in Branson and they are doing a remarkable job of providing phenomenal experiences for their guests in a safe environment.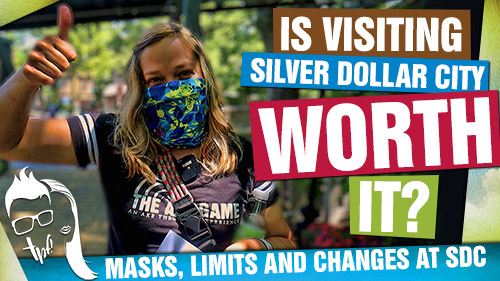 Silver Dollar City Opening 2020! Big Announcement!
Silver Dollar City, White Water and the Showboat Branson Belle are OPENING for the 2020 season in Branson, Missouri!
John and Amy share the opening dates, updates on restrictions and a discussion on what to expect.