Posts Tagged 'silver dollar city christmas train ride'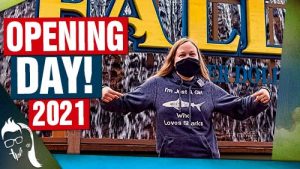 Silver Dollar City | Opening Day 2021!
One of the happiest days of the year is here! Silver Dollar City in Branson, Missouri is OPEN for the 2021 season!
John, Amy and the crew take you on a tour of Silver Dollar City on the first of many trips this year!
They check out the rides, have an amazing breakfast in the Mill Restaurant and reveal a stunning new sign at Mystic River Falls!