Posts Tagged 'what to eat at silver dollar city'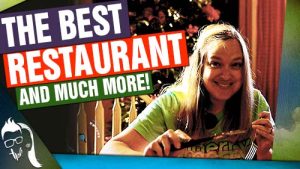 Best Restaurant at Silver Dollar City AND a Christmas Tour of the Park!
Wow! This meal was INCREDIBLE! We experienced Reunion Hall's Christmas all-you-can-eat feast. A carving table with prime rib and ham along with other delicious holiday foods made it a can't miss place to eat!
We also tour the park, get wax hands made, see the beautiful lights and Christmas tree, ride The Flooded Mine and MORE!