Posts Tagged 'tiana's place disney wonder'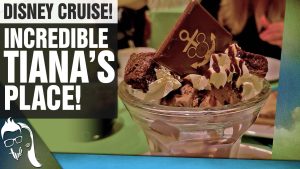 Tiana's Place Disney Cruise | INCREDIBLE Disney Wonder Food!
We are on the Disney Wonder sailing out of New Orleans enjoying the amazing, incredible food and entertainment at Tiana's Place!
This is a can't miss Princess and the Frog themed dining experience on the Disney Wonder and will certainly be a favorite on your next Disney Cruise!