Posts Tagged 'silver dollar city flooded mine'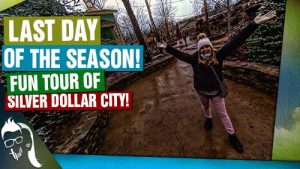 Silver Dollar City New Year | Last Day of the Season!
Silver Dollar City's last day of the year is TODAY! John and Amy take you on a tour through the cold and snow as they enjoy a new show and ride the steam train, the Flooded Mine and Fire in the Hole!
You'll see the beautiful Christmas lights, the spectacular Christmas tree as they take you just about up to park closing. We'll see you again from Silver Dollar City in a few months!
🎢 🎠 Next Silver Dollar City Ride to Go? What Classic Attraction Could Be Replaced?
Mystic River Falls is replacing fan favorite Lost River of the Ozarks in 2020. Lost River of the Ozarks replaced an all time favorite, Rube Duggan's Diving Bell. Is it possible a classic Silver Dollar City ride or attraction could go next…and very soon?
Seemingly untouchable, classic rides and attractions have been replaced at Silver Dollar City before, and it's sure to happen again. John reveals five attractions that could go next and offers some exciting ideas for what could replace them.
The Flooded Mine
The American Plunge
The Steam Train
Fire In The Hole
Grandfather's Mansion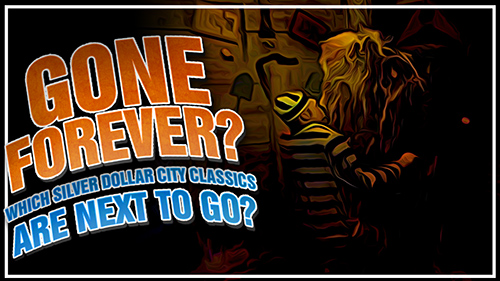 #silverdollarcity #mysticriverfalls #rides #branson #travel #vacation
📸 CHECK OUT OUR MOST RECENT VIDEOS! https://www.youtube.com/channel/UCuGo-TN5WXmjuA953Gb9Ltw/videos
❤ Be sure to SUBSCRIBE to this channel for THRILLING and exciting TRAVEL videos! https://www.youtube.com/tpftraveladventures
✈️🎡😃TPF! Travel Adventures: Trips, Places and FUN! John and Amy share tips and ideas on how to have fun and exciting travel adventures!
TPF! Travel Adventures regularly highlights attractions in Branson, Missouri, Orlando, Florida along with cruises and many other travel destinations!