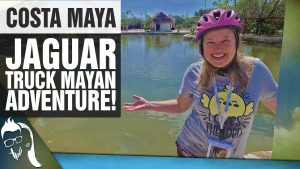 Costa Maya Cenotes | Jaguar Truck Mayan Adventure Excursion!
We had a BLAST riding tandem bikes through the jungle on the way to a beautiful cenote in Costa Maya, Mexico!
After that we headed to a private beach and enjoyed swimming and shopping. Check out the dolphins in the open ocean at the end of the video!