Posts Tagged 'xenses water slide'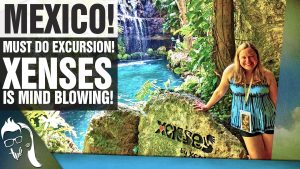 Xenses Park Mexico | Mind Blowing MUST DO Excursion!
We were BLOWN AWAY by Xenses Park in Playa del Carmen, Mexico!
From an eco-adventure in perfect darkness to two lazy rivers, one with refreshing salt water and the other with soothing mud, to a town that looks like you are walking up a steep incline, yet are actually walking down a downward slope, Xenses Park is incredible!