Posts Tagged 'labadee royal caribbean'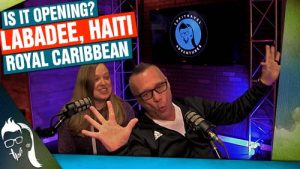 Labadee, Haiti | Can We Soon Cruise to Royal Caribbean's Private Destination?
Labadee is Royal Caribbean's private destination in Haiti, and after being closed to visitors, there are signs of life!
We are headed to Labadee soon (we hope!) and this news is extremely exciting! How comparable is it to Perfect Day at CocoCay? We are ready to find out!
We also discuss changes to the channel that will bring more travel and vacation news to you!