Posts Tagged 'branson shows 2022'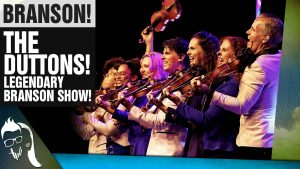 The Duttons Branson #duttonmusic #branson
The Duttons are LEGENDARY Branson entertainers and we had the opportunity to experience their show…and we were blown away!
From America's Got Talent to the Branson stage, this family's talent is jaw-dropping!
Add to this their hotel and the amazing Abby's Tourist Trap and $1 cobbler, ice cream and cookies, and you are in for an incredible Dutton family vacation!