Posts Tagged 'animator's palate'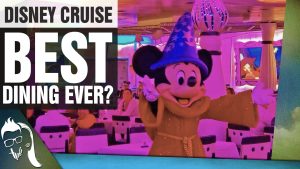 First Disney Wonder Cruise | BEST Dining Ever?
Day two of our very first cruise on the Disney Wonder was INCREDIBLE!
The dining at Animator's Palate was beyond description, one of the best dining experiences we've ever had!
This is one of several videos about our first Disney cruise, so be sure to subscribe and watch them all!