Posts Tagged 'the haygoods branson missouri'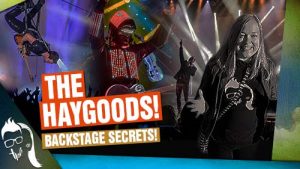 The Haygoods Branson Mo | BACKSTAGE SECRETS!
John and Amy are BLOWN AWAY by The Haygoods in Branson, Missouri!
The show was an adventure from beginning to end. If you are looking for the best shows in Branson, The Haygoods MUST be on your list!
Then, they head backstage and meet the amazing family AND see some incredible tech and learn some amazing secrets about what makes the show come together!