Posts Tagged 'silver dollar city in the rain'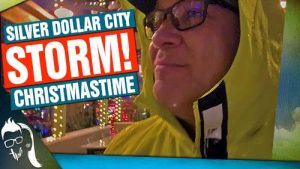 Christmas at Silver Dollar City in a STORM!
I head out into the night to see the Christmas lights at Silver Dollar City during an intense rain storm with cracks of lightning and pounding thunder!
I walk through Grandfather's Mansion and tour the entire park in a torrential downpour. The reflections of the Christmas lights are amazing!