Posts Tagged 'murder mystery'
A Day In The Life Of A Business Owner
John goes vlog style and shares a day in his and Amy's life, focusing on their escape room, axe throwing and mystery businesses. He also shares his heart about their many years of exciting ministry.
Discover the crazy life of a Branson, Missouri escape room owner (and an axe throwing business owner…and a murder mystery owner!) and what a typical day looks like. (Hint: there are no typical days)
John also shares the thrills of spending over 25 years in prophetic, revival focused ministry in Manitou Springs, Colorado and Detroit, Michigan.
He shares the miracles, healings and wonders that they experienced. Many of these stories are in the ten books John has written and in the articles he writes for Charisma Magazine and The Stream.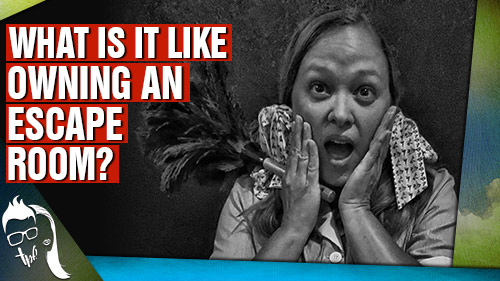 👮 Branson Murder Mystery | Sagas Mysteries | Immersive Show
John explains from beginning to end just what to expect at Branson's most exciting new mystery experience! Sagas Mysteries is not a silly, campy mystery, but rather is a fun, edgy mystery with an escape room style twist!
See inside Sagas Mysteries as John shares pics and videos from recent events.
Here are some common questions and answers that might help you when considering booking Sagas Mysteries!
● Is it scary? The easy answer is, not really. We are a family first company and this is a family friendly production. While the atmosphere is mysterious, and you may run into some intense and intriguing characters, we have produced this event to be family friendly. This is not a haunted house. Think of it as a live version of the game Clue.
● Is the venue handicapped accessible? Absolutely! The property is easy to navigate and we will ensure that you are able to experience all elements of the event.
● Will refreshments be served? You will enjoy coffee, tea and simple wrapped sweets and treats.
● How long is each production? Plan on spending approximately two hours at Sagas which includes check in, time to enjoy hot drinks and the mystery experience itself.