Posts Tagged 'matt gumm worship leader'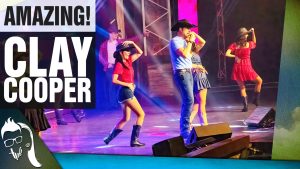 Clay Cooper Branson | INCREDIBLE, Can't Miss Show!
Now THIS is entertainment!
We had such an amazing night at Clay Cooper's Country Express at the Clay Cooper Theater in Branson, Missouri!
The talent is phenomenal and the interaction with the crowd is genuine. The comedy, dancing, singing and wide range of musical genres will have you craving more!