Posts Tagged 'disney cruise wonder tips'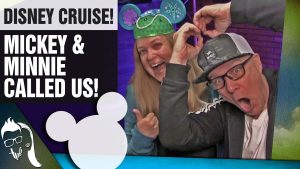 Mickey and Minnie CALLED US! Last Minute Disney Cruise!
We received a VERY SPECIAL phone call from some very special rodents! Watch as we take the call and tell you all about our upcoming, last minute Disney Cruise on the Disney Wonder!
Have you taken a last minute Disney cruise? What about another cruise? What did you like? What worked, what didn't?
Give us some advice! Should we go to Palo? What should we do at Cozumel, Mexico? Progreso, Mexico? On board the ship?
We can't wait to get some video on our trip and share it all with you!