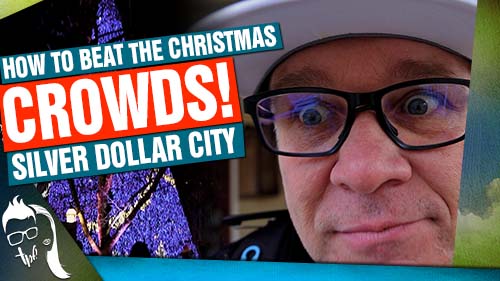 How to BEAT Christmas Crowds at BUSY Silver Dollar City
How to BEAT Christmas
Crowds
at BUSY Silver Dollar City
Christmas is BUSY at Silver Dollar City and the crowds are HUGE!
We head out to BUSY Silver Dollar City during the Christmas season and share some key tips on how to beat the crowds. We'll see the parade, check out lines to restaurants and shows and discuss strategies for riding the rides.
We also feature the Lens Ball! Check out some fun and unique shots of Silver Dollar City at Christmastime!