Posts Tagged 'wisconsin dells'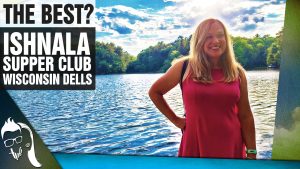 #giveaway The Best Supper Club? Ishnala Supper Club Wisconsin Dells 
We'll be giving away TWO TICKETS to Clay Cooper's Country Express during THIS VIDEO!
We had an incredible time at our very first supper club!
Ishnala Supper Club is set in a stunning setting on Mirror Lake in the Wisconsin Dells. The property is beautiful and the food is delicious!
Official Rules:
► Subscribe and turn on the notification bell.
► LIKE this video.
► Put the correct answer in the comment section of this video.
► No other words, hashtags or additional communication can be included in the comment.
► We will take the first five correct answers and enter them in a drawing. We'll draw one winner.
► The prize will be mailed to the winner.
► Entries that don't comply with the rules will be disqualified.
► There is no charge to participate in the contest.
► YouTube's Community Guidelines on contests can be found here: http://www.youtube.com/t/community_guidelines
► All disclosures required by all applicable federal, state and local laws, rules and regulations, including U.S. sanctions are wholly compliant and consistent with the YouTube Terms of Service. (http://www.youtube.com/static?gl=US&template=terms)
► YouTube is not a sponsor of your contest viewers are required to release YouTube from any liability related to the contest.
► We don't collect personal data other than name and mailing address of contest winners. We don't share or sell personal data.