MEMORIES! What Has Changed at Silver Dollar City Since the 80's? SHARE YOUR MEMORIES!
This video was uploaded and posted on JOHN'S 50TH BIRTHDAY!
What better way to celebrate than to think about his Silver Dollar City memories! You can join in on the fun!
Leave your comments and share your memories of Silver Dollar City 20 or 30 years ago…or more! What did John miss? Did any of his memories from his 50 year old brain fail him?
John and the kiddos tour Silver Dollar City and John recalls what's new, what is gone and how the park is different than it was 20 or 30 years ago.
John used to work in the parking lot, which has gone through many changes. His dad, Bob Burton, worked in Personnel and at the Silver Dollar City Foundation for 27 years, and his sister Amanda has worked there for many years as well!
#silverdollarcity #branson #travel #family #adventure #vlog #trips #vacation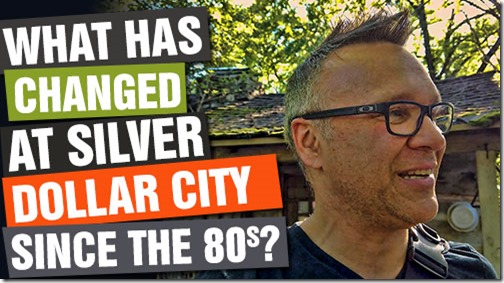 BECOME A TPF! SUPPORTER!
Join the community and support TPF! by supporting us through Patreon! Give anywhere between $1 and $50 each month!
https://www.patreon.com/tpftravel
WE LOVE MAIL!
You can send us stuff! We love mail, packages, fun gifts, travel mementos and other fun items! We'll open them in an upcoming video!
Send them to our business address:
Escape Code
4560 North Gretna Road
Branson, Missouri 65616
TPF! Travel Adventures: Trips, Places and FUN!
John and Amy share tips and ideas on how to add adventure and family fun to your life, on a budget, whether at home or traveling!
TPF! Travel Adventures regularly highlights attractions in Branson, Missouri, Orlando, Florida and many other travel destinations!
Be sure to SUBSCRIBE to this channel for THRILLING and exciting TRAVEL videos!
https://www.youtube.com/channel/UCuGo-TN5WXmjuA953Gb9Ltw
OUR GEAR & SERVICES:
https://www.tpftravel.com/gear